Attenzione: alcuni musei, gallerie e luoghi espositivi potrebbero essere temporaneamente chiusi al pubblico.
Ettore Sottsass. Foto dal finestrino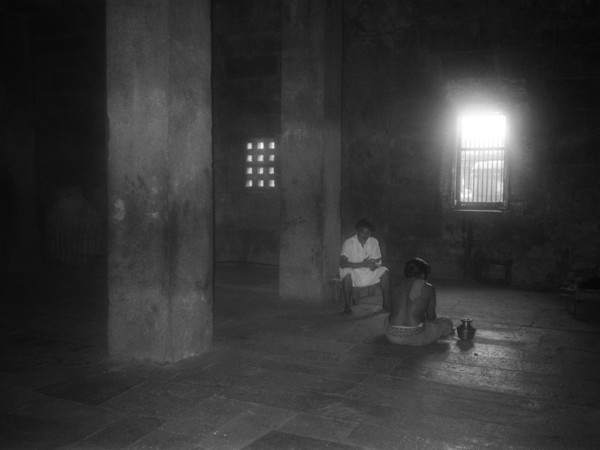 From 23 Marzo 2022 to 22 Maggio 2022
Place: Triennale Milano
Address: Viale Alemagna 6
Times: Tuesday – Sunday 11 am – 8 pm (last admittance 7 pm)
Ticket price: admission free
Telefono per informazioni: +39 02 724341
E-Mail info: info@triennale.org
Official site: http://www.triennale.org
Between 23 March and 22 May 2022, Triennale Milano will be hosting the exhibition Ettore Sottsass. Foto dal finestrino (Photos from a Window), developed in collaboration with Studio Sottsass and designed by Christoph Radl.
The exhibition brings together 26 photographs – associated with as many short texts – that Ettore Sottsass took between 2004 and 2006 and published in Domus as part of Foto dal finestrino, a column created by Stefano Boeri, the magazine's editor-in-chief at the time. These snapshots were taken by Sottsass during his travels around the world. They are accompanied by reflections about design, architecture, and urban planning, as well as by travel memories and observations about the present. In 2009 Adelphi published this project as a volume in their Biblioteca minima series.
Stefano Boeri, the President of Triennale Milano, has stated: "When I became the editor-in-chief of Domus in 2004, I asked Ettore Sottsass to write an editorial for each issue of the magazine expressing his world-view. Ettore chose to start by sending us some postcards or, as he liked to call them, 'photos from a window': full-page pictures with a short text he had typed on his Olivetti Valentine. Ettore would pick these fragments of the world and thoughts from his vast archive of places that he and Barbara Radice had visited around the globe. The 26 snapshots of visual thoughts that we are now newly presenting at the Triennale make up a remarkable atlas of correspondences and coincidences between places, feelings experienced, and thoughts. They are like threads running between the world of inhabited places and the inner world of a great, incomparable artist."
India and Iran, Bali and Hong Kong, but also Milan, Catania, and Ponza: Foto dal finestrino is a collection of snapshots – both in colour and in black & white – taken with the old Leica M6 that Sottsass always used to carry with him on his travels. This series of photographs reveals Sottsass's gaze on the reality surrounding him and his remarkable ability to combine words and images with the utmost freedom, so as to build a unique, personal narrative starting precisely from the gap between the two. Sottsass captures hidden worlds and realities that no one has ever noticed before, and which he depicts in a direct and pithy way.
As is widely known, photography accompanied Ettore Sottsass throughout his life. This photographic project offers a further immersion into his universe, which – following the 2017 monographic exhibition There is a Planet – the Triennale has also sought to celebrate and present in its lesser-known aspects. It has done so through Casa Lana – a permanent installation which since December 2021 has been open to the public, free of charge, on the first floor of the Palazzo dell'Arte – and with the series of exhibitions and other events devoted to the architect and designer that will be developed in relation to this installation.
The Institutional Partners Eni and Lavazza and the Technical Partner ATM are giving their support to Triennale Milano also for this exhibition.
SCARICA IL COMUNICATO IN PDF