5 shows and an itinerary of 32 places around Veneto until January
Veronese goes to Padua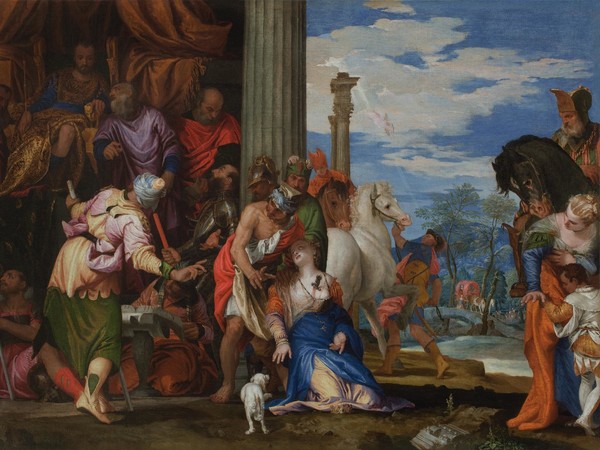 Il "Martirio di Santa Giustina" del Veronese, a settembre in mostra ai Musei Civici agli Eremitani
Padova - The tribute that Veneto s paying to Paolo Veronese is more than a show, it is a network of exhibitions of extraordinary scale. 

The main protagonist of this calendar is the Palazzo della Gran Guardia in Verona, which hosts "Paolo Veronese. Illusion of Reality" until October 5th, after its great success in London. 
In Vicenza four well-known Allegories are also displayed: two of them are from the Getty Museum in Los Angeles and the other two were recently discovered in Piedmont. 

The events related to the 16th-century master continue even in September, when the Musei Civici agli Ermitani will present "Veronese and Padua. The artist, the client and his fortune" until January 2015. 

Castelfranco, Giorgione's home, will also join the network from September 12th. The painter will "host" Paolo Caliari his house museum, exhibiting a part of his production which is most linked to this territory. 
Finally, Palazzo Sturm in Bassano del Grappa will be the location of "Veronese incise. Prints by Veronese from the 16th to the 19th", until January 19th, 2015. 

These are the five major exhibitions of the project "Scopri il Veneto di Veronese", which will bring the audience to discover this great artist in 32 locations throughout the region.