Back on display at Ca' Pesaro after the Biennale of 1942
Miroslav Kraljevi?, Venice unveils the painter of the soul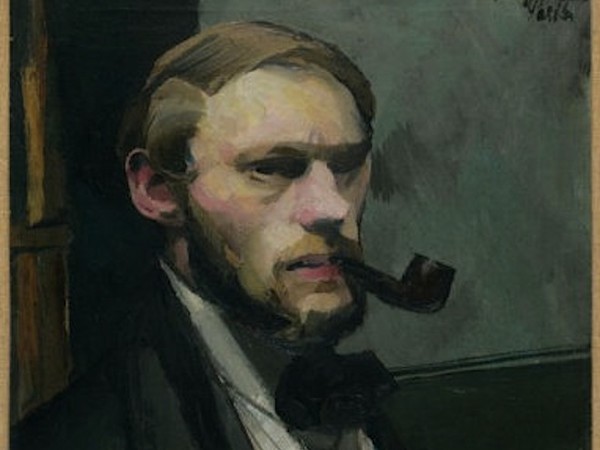 Miroslav Kraljevi?, Autoritratto

Venice
- After almost one year from the accession of the Republic of Croatia in the EU, the Museum of Ca' Pesaro in Venice pays a tribute to the culture of this country, with an exhibition on Miroslav Kraljevi?, the "painter of the soul" (Gospi? 1885 – Zagreb 1913).
Although his legacy is still little-known abroad, Kraljevi? is undoubtedly one of the key figures in croatian art of the early 20th century. Despite his early death (when he was 27 years old) forced him to leave relatively few works, his influence on modern art was very deep.
He inspired the style of croatian-born artists from Vienna and Munich to Paris. It was in the French city that he developed a new iconographic potential and, in doing so, he brought modern and avant-garde movements to Zagreb in the early 20th century.
The exhibition is the result of a project by Živa Kraus with the Fondazione Musei Civici of Venice and the Moderna Galerija of Zagreb, which last year dedicated a major
retrospective
to Kraljevi? on the centenary of his death.
In the setting of Ca' Pesaro visitors will have the opportunity to explore, through 20 paintings and drawings, an artist almost unknown in Italy, where his work had been presented only on the occasion of the Venice Biennale in 1942.
The exhibition will be in Italy until June 15th, 2014, and will continue its tour in Split, Osijek and Dubrovnik.