Attenzione: alcuni musei, gallerie e luoghi espositivi potrebbero essere temporaneamente chiusi al pubblico.
The Soft Spot, Nathalie Djurberg & Hans Berg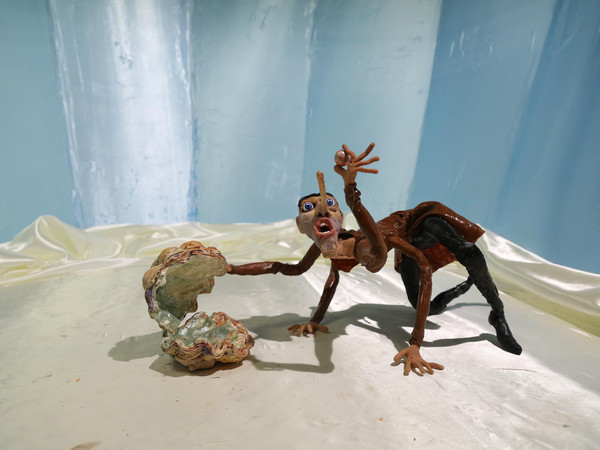 From 15 Settembre 2021 to 18 Dicembre 2021
Place: Gió Marconi
Address: Via Tadino 20
Telefono per informazioni: +39 02 29404373
E-Mail info: info@giomarconi.com
Official site: http://www.giomarconi.com
Gió Marconi is very pleased to announce The Soft Spot, Nathalie Djurberg & Hans Berg's fourth solo exhibition at the gallery.

Through stop-motion video, sound, sculpture and large-scale installations, Djurberg & Berg create stories that investigate themes of sexuality, lust, submission, fear, loss, jealousy, exploitation and greed.
The artists develop narratives that are at once comical and seductive, erotic and violent and that frequently hint at the absurd. Their surreal, psychologically charged works always deal with human and animalistic desires.
Having collaborated for over a decade, the artists work completely intuitively each in their own medium, without a prewritten script, storyboard or a predetermined plot: Djurberg has developed a distinctive style of filmmaking where she produces elaborate environments and puppets out of clay, plasticene, wire and foam while the musician and composer Berg is in charge of the music. He produces the atmospheric sound and adds the hypnotic music to Djurberg's animations.
The combination of suggestive pictorial worlds, sculpture and particular sound is the Swedish duo's trademark.

SCARICA IL COMUNICATO IN PDF