Attenzione: alcuni musei, gallerie e luoghi espositivi potrebbero essere temporaneamente chiusi al pubblico.
Surprise 2015. Jim Dine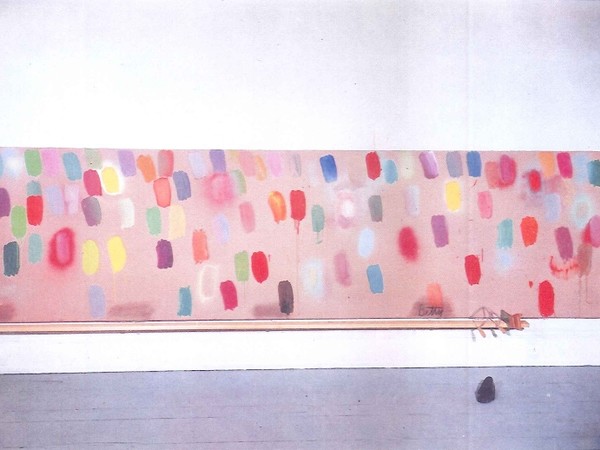 From 14 Aprile 2015 to 05 Luglio 2015
Place: GAM – Galleria Civica d'Arte Moderna e Contemporanea
Address: via Magenta 31
Times: Tuesday - Sunday 10am-07.30pm
Responsibles: Maria Teresa Roberto, Gregorio Mazzonis
Ticket price: full € 10, reduced € 8, free under 18
Telefono per informazioni: +39 011 4429518
E-Mail info: gam@fondazionetorinomusei.it
Official site: http://www.gamtorino.it/surprise/
With the second round of the 2015 exhibition series Surprise, that the GAM dedicated to specific aspects of the art research in the sixties and seventies, focuses for the first time the attention of an American artist, major player of the Pop season: Jim Dine (Cincinnati, USA, 1935).

The works of Dine were presented in Turin in two important personal held at the Galleria Sperone in 1965 and 1973.
From this second exhibition, housed in the wide spaces of the gallery in San Maurizio course, comes Betty, a painting of 1969 which was the fulcrum visual exposure of that which is revealed and still is of exceptional importance for the quality of the painting both for its size. View it alongside Fred Astaire and Ginger Rogers in 1961, another work of Dine also a private collection, you can revisit the international openings frequent in Turin in those years thanks to the contribution of art dealers, critics, artists and collectors.

In addition to that of Dine, in 1965 Gian Enzo Sperone hosted personal Rauschenberg and Warhol, from which Orange Car Crash collections GAM. Thanks in Surprise you can then go back to compare different variations of languages ​​Pop, noting in particular the interest of Dine for common objects, which had already characterized the happenings with which he made his debut in New York between 1959 and 1960 , and since then constantly return in his paintings, directly present and often multiplied by the trace mobile design.

The object becomes common in his work vehicle of emotions and stories, the background color of textures that appear in Betty so rich and vibrant to confirm the role of Dine not only as an exponent Pop, but also as a forerunner of the return to painting that internationally would mark the transition to the eighties.

Surprise is a series of events that the GAM dedicated to specific aspects of the art research in the sixties and seventies. The theme is made from time to time by works, traces of exhibition routes, new projects, references to extra-artistic contexts; these are fragments heterogeneous but united by experimental tension and the intensification of the vital energies typical of those years.
SCARICA IL COMUNICATO IN PDF