Attenzione: alcuni musei, gallerie e luoghi espositivi potrebbero essere temporaneamente chiusi al pubblico.
Il Paradiso Perduto
Cannaregio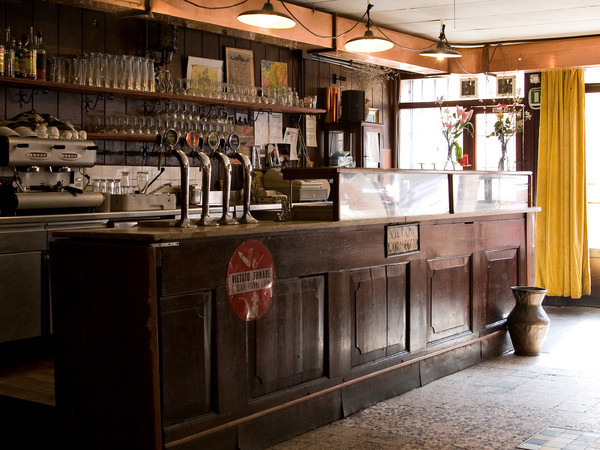 Address:

Fondamenta de la Misericordia, 2540

E-Mail: osteriaparadisoperduto@gmail.com
Phone#:

041 720581

Opening:

Monday and Thursday 6pm-midnight. Friday and Saurday noon-01am. Sunday noon-midnight. Closed on Tuesdays and Wednesdays.

Transportation:

Lines 4.1, 4.2, 5.1, 5.2, A (stop Orto). Lines 12, 13, 21, 22, 4.1, 4.2, 5.1, 5.2, B, G, N (stop Fondamente Nove). Lines 1, 2, N (stop S. Marcuola).

Services:

It was one of the first local venues to remain open until late night. At Paradiso Perduto it is possible to have lunch, dinner, or a drink, as well as enjoy a concert or poetry reading. This typical Venetian venue - which is located in Fondamenta della Misericordia - offers a menu with must-eat recipes such as bigoli in nero (pasta in a cuttlefish ink sauce), fish dishes and traditional Venetian cuisine. "Oysters, prosecco and live music" is one of the winning formulas of this venue which hosts Jazz music concerts, Jewish music concerts, and Dj Sets. It can also boast the following guests on its stage: Chet Baker, Keith Richards, Vinicio Capossela, Bill Frisell, Massimo Urbani, and Archie Shepp.
Campo dell'Angelo Raffaele, Dorsoduro 1722