Ex Africa. Stories and identities of an universal art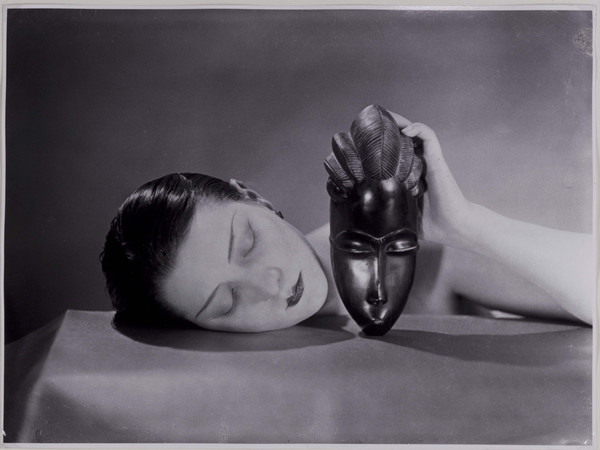 From 28 Marzo 2019 to 08 Settembre 2019
Place: Museo Civico Archeologico
Address: via dell'Archiginnasio 2
Times: Mon, Wed, Thur, Fri, Sun: 10 a.m. – 8 p.m. Sat 10 a.m. – 10 p.m. | Tue closed. Last ticket sold one hour prior to closing
Responsibles: Ezio Bassani,Gigi Pezzoli,
Organizers:
Comune di Bologna

Bologna è
Ticket price: full €m 14, reduced € 12 / € 10, minors of 6-17 not in school groups € 8. Free children not yet 6 years old and not in a school group, 1 attendant for a disabled person, journalists with previously accredited press pass, 1 person accompanying a group of adults, 2 persons accompanying school groups
Telefono per informazioni: +39 051 71 68 808
E-Mail info: info@cmscultura.it
Official site: http://www.mostrafrica.it
Comunicato Stampa:
"Ex Africa semper aliquid novi"
, wrote Pliny the Elder in his
Naturalis Historia,
and this is the start for our exhibition that shows us how African and European affairs have intermingled EVER since ancient times. This will be done through '
stories'
of art, identity, journeys and encounters, beginning with travellers' tales and the first contacts between Europeans and Africans.
The exhibition is divided into a number of
sections
: from formal quality expressed by large and small works to ancient objects from famous African kingdoms, together with masks and figures representing rituals and power.
The new frontiers of research into African art are also presented: the existence since ancient times of its manifestations and some 'master hands', and a section that investigates the different aesthetics of voodoo, syncretic, persistent art steeped in sacredness, with works shown for the first time in Italy.
The exhibition is curated by
Ezio Bassani
(†) and
Gigi Pezzoli
, with contributions from Italian and foreign scholars, and is a memorial to Bassani, who passed away suddenly while working on the project and to whom Italy is indebted for the dissemination and knowledge of African art.
It is not an ethnographic exhibition, but
a grand exposition that goes beyond the general/specialist dichotomy, aiming to tell stories of art, identity, power, sacredness, encounters and communication
.
Ex Africa
has been made possible
thanks to the cooperation of some of the most important international museums and collections
.
Herodotus wrote, "
in Africa they are all sorcerers
", and in his
Philosophy of History
(1830-1831) Hegel drew a picture of the continent that would have negatively and indelibly impressed Europeans for years to come.
According to Hegel: "
What we properly understand by Africa, is the unhistorical, undeveloped spirit, still involved in the conditions of mere nature, and which had to be presented here only as on the threshold of the World's history
". Africa, therefore, as a continent outside the history of the spirit, inhabited by primitive peoples who practiced magic, were steeped in superstition and given to taking part in gory rituals. Actually, texts produced from the fifteenth century on by travellers, merchants, explorers and missionaries point to an affinity between Europeans and Africans.
Clearly, contrary to what the term 'tradition' has often sought to imply, institutions have never been immobile, and have always been sensitive to history, changes and encounters, as well as being curious, open-minded and willing to welcome forces and powers from elsewhere.
The intention of
Ex Africa,
therefore, is to present the value of African art by reconstructing the historic and cultural context from which it originates, touching the
legacy and influence
of primitive art
and so-called
Art Nègre
on early twentieth century
European painting
and its effect on contemporary African art.
A unique, unrepeatable exhibition providing a story that
must be known to be recognised.
Due to the exceptional nature of the loans, the exhibition will take place only in Bologna and is not authorised to be moved elsewhere.
The
UN
considered the project to be consistent with the
objectives of the 2030 agenda
for sustainable development.
SCARICA IL COMUNICATO IN PDF