Attenzione: alcuni musei, gallerie e luoghi espositivi potrebbero essere temporaneamente chiusi al pubblico.
Endless in Milano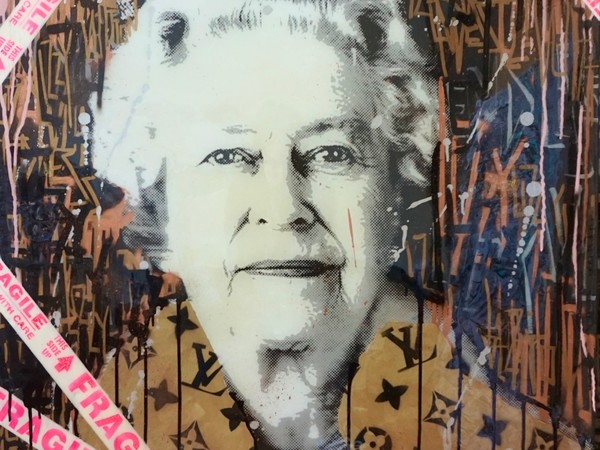 From 05 Febbraio 2022 to 31 Marzo 2022
Place: Art & Luxury Private Gallery
Address: Via Uberto Visconti di Modrone 6
Responsibles: Pasquale Lettieri
On Friday 5 February at 6.00 pm at the Art & Luxury Private Gallery in Via Uberto Visconti di Modrone 6 in Milan the inauguration of the exhibition "Endless in Milano" will be held, a personal exhibition of the English artist Endless curated by Prof. Pasquale Lettieri and organized by Cris Contini Contemporary. Special guest: Daniela Javarone.

After being the protagonist with the exhibition "The Queen & Culture" and "Beyond Vesuvius" in 2021, Endless returns to Italy exhibiting his works in one of the most exclusive spaces in the Lombard capital.

From the words of Prof. Pasquale Lettieri - President of the Scientific Committee of the Art & Luxury Investments Fund and Curator of the Gallery: "The art of Endless is a reinterpretation of the contemporary myth and at the same time an in-depth study of the image within a panoptic society in which only the images count. Endless desecrates contemporary icons such as Queen Elizabeth and Chanel N ° 5 by interpreting them through the style of Street Art. His art is inspired by consumability, provocation of the principles of the advertising system that dominates communication".

Bold art that holds a powerful message about brand worship, in a world where brands are the new gods, shops are the new churches, glossy magazines are Bibles, and celebrities and influencers play the part of Gods.

"I use brands and logos as a comment on modern culture and never as a criticism. I just take what I see in the world and reconfigure it, to make sense, but not in a negative way" says Endless.

Endless is a London artist who combines contemporary and street art. Provocative and radical in his creations he tells about our time by exploring the cult of fashion, advertising and the contradictions of modern culture in an irreverent and ironic way. His works communicate with disruptive force from the streets of London to the homes of the most established collectors. His work is represented exclusively by the Cris Contini Contemporary gallery in London and Porto Montenegro.


SCARICA IL COMUNICATO IN PDF