The facade of Santa Maria della Pace
Historical Center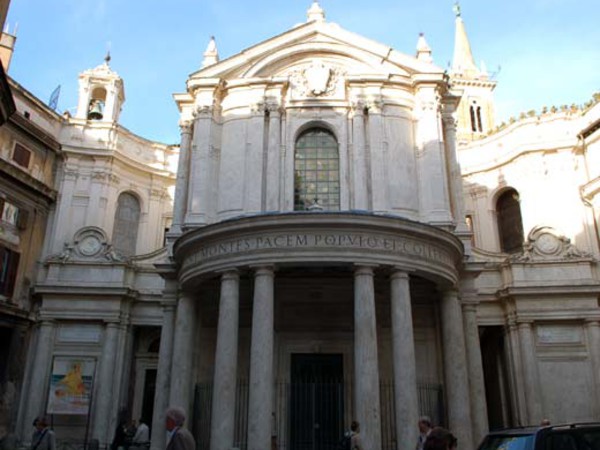 It was restored in the Baroque style by Pietro da Cortona, who was hired by Pope Alexander VII, in the years 1656-1667.

The church became very popular after Pope Alexander VII had restored it. For a long time, it was the only church in Rome that offered Mass in the afternoon on a regular basis.

The current titular priest of the church is H.E. Francisco Javier Errázuriz Ossa, who was appointed on February 21, 2001.

Exterior
The façade and the semi-circular porch is by da Cortona, constructed 1656-1661. The portico, and the Baroque style, is reminiscent of ancient Roman architecture. The approach to the church was originally through a narrow street, but this led to problems when the church became popular. Da Cortona has several houses demolished to design the Piazza Santa Maria della Pace.