Attenzione: alcuni musei, gallerie e luoghi espositivi potrebbero essere temporaneamente chiusi al pubblico.
Andrea Ravo Mattoni. Echo in Venice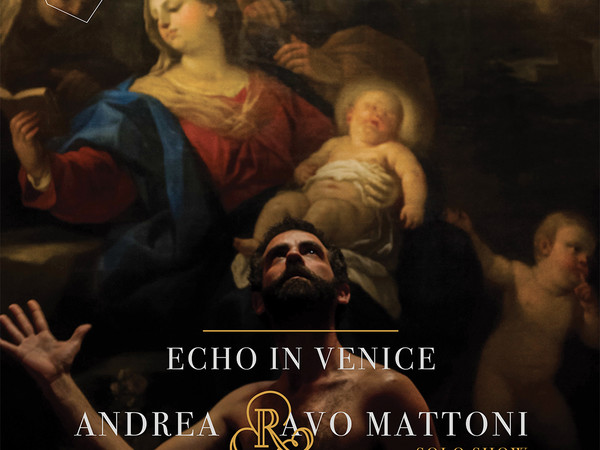 Dal 05 Novembre 2017 al 21 Novembre 2017
Luogo: Street Art Place Venezia
Indirizzo: Fondamenta Zorzi 523
Orari: 10-19. Chiuso martedì
Curatori: Davide Rossillo
Enti promotori:
Memorie Urbane

Street Art Place
Telefono per informazioni: +393490567388
Sito ufficiale: http://https://www.streetartplace.com/

Memorie Urbane and Street Art Place are glad to announce the opening of an exposition area in the heart of Venice, far just few steps from the Peggy Guggenheim, the second most visited museum of the city. To start the space is going to be Andrea Ravo Mattoni with a solo show titled "Echo in Venice" where, for the first time, he will expose his artistic production tied to his "from Classicism to Contemporary"'s project.

You come from a family linked to the art world, your father, your uncle and your grandfather were artists, how much did they influenced your education?
They influenced a lot my education and at the same time they donated me big freedom of expression, they all came from different artistic environment, and far in time by each other, my dad used to deal with behavioural and conceptual art, my uncle was an illustrator and my grandfather instead was more tied to classical painting, having attended the Brera's Academy at the beginning of XX century, I am a summary of all that, I started painting graffiti in 1995 and for me has been to find my personal path, a kind of "breaking" even maintaining a deep bond with what my father taught me and what I extracted by my grandfather's paintings and my uncle's drawings.

When and how did you get closer to street art world?
I started painting with spray cans in 1995 in the most "standard" way expressing myself trough letters, and time by time refining the technique I got always more closer to the figurative. I stopped in the first 2000's, entering the Brera's Academy, focusing on a pictorial research with oil and acrylic colours, inspired above all by the English paintings of the second half of XX's century, lately I put together the two experiences and I started again to use spray, developing what now is my style and my direction as street artist.

Do you want to tell us something about your project "from Classicism to Contemporary"?
It is an ambitious project, I want to create a strong bond between past and present, trying to mesh classical painting with an extremely contemporary technique like the spray colour. On the wall I work creating a deep link between the artwork I realize and the territory in which I operate, in the project this detail is basic. One of the goal is to move closer much more persons to this kind of art, that I think it should be perceived as everybody's estate, no one excluded, and at the same time giving a new vision of what spray are, that often are connect only to tag and graffiti, in that way I am giving them a broader vision.

In November there will be your solo show titled "Echo in Venice" that will open the Venetian space of Street Art Place. It is going to be your first exhibition linked to your project "form Classicism to Contemporary", strongly wanted by curator Davide Rossillo that believed a lot in that artistic development from wall to canvas. The artwork that you are going to show to the public are like an echo of the modern art's big masterpieces, how did you imagined them and what distinguish them from the big masterpieces from which you take inspiration from?
I am proud to show for the first time this project on canvas, through Street Art Place Venice. Davide immediately showed a big enthusiasm towards this fusion between past and present, the artworks are entirely realized with spray on canvas, and differently from the project on walls where I lean to recreate accurately the works that I realize, on canvas I worked with two different languages, the first is a use of very strong colour in the background so to make the works extremely topical and contemporary, and from there emerge some details of classical paintings, Velasquez, Caravaggio, Vermeer and many others that surface on the canvas, as they surface from the past, for that reason the titles all begin with the word "echo", echo, an echo from the past that comes back into contemporaneity as an account of the deep bond that exists with that great masters and my work.

For the show you worked also to some limited editions taken from the works on canvas that you realized, what distinguish them from these ones?
They are fine art of the canvas works, some refined by spray or with golden leaf, a witness of what is my concept of repetition. As on canvas I realize many times the same subject with chromatic and dimensional variations, realizing some limited editions fine arts was the logic consequence of my modus operandi, and I have to say that I am very satisfied of these works.

Andrea Ravo Mattoni's art pieces are available on the gallery's website.

SCARICA IL COMUNICATO IN PDF