Attenzione: alcuni musei, gallerie e luoghi espositivi potrebbero essere temporaneamente chiusi al pubblico.
Artissima
Lingotto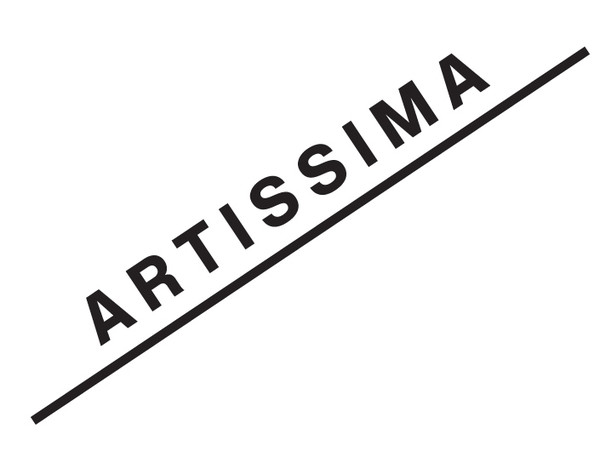 Location: Artissima
Address:

Via Nizza 294

E-Mail: info@artissima.it
Phone#:

+39 011 197 44106

Opening: 4 | 5 | 6 November from 12am to 8pm
Preview and vernissage: 3 November (by invitation only)
Price: Full ticket: € 15
Reduced ticket: € 10 (Youngs 12-18 years old. Over 65. College students. Soldiers in uniform)
Subscription valid for 3 days (7-8-9 november): € 30
Transportation: Metro stop LINGOTTO
Stop 912 Lingotto Expo: lines 1, 18, 24, 35, 2014
City Sightseeing Turin: Line B "Unexpected Torino" tourist bus has a stop near the Oval (Lingotto) to reach the headquarters of ARTISSIMA and also stops near the main museums dedicated to modern and contemporary.
Artissima 2016, the International Contemporary Art Fair in Torino, directed by Sarah Cosulich for the fifth consecutive year, opens the doors of its twenty-third edition to the public.

Renowned as an art fair of research, Artissima has proven to be a forerunner of new curatorial tendencies and a pioneer of new formats, thanks to its constant self-reinvention. The innovative, experimental and dynamic approach of the fair makes it not only one of the most anticipated international events, but also the Italian locus of excellence, where visitors can investigate and reflect upon new approaches to artistic creation and contemporary curatorship.

An ambitious project and a starting point for a unique journey of exploration and discovery, from 4 to 6 November Artissima returns to offer the public a wonderful opportunity to fall in love with the latest developments in contemporary art.

Enriched by a new section, Dialogue, a new prize, and a structure that brings relevance to experimental and emerging art, the 2016 edition of Artissima comprises seven sections, of which three are each selected by a board of international curators and museum directors (Back to the Future, Present Future and Per4m).
The formats of these three sections, originated with Artissima and dedicated, respectively, to the great pioneers of contemporary art,
emerging talents and performance, have been established as standard on the international art fair scene.

The new initiatives of this year's edition aim to strengthen even further Artissima's identity as a "curated fair" and its attention to experimentation and research.
The curatorial approach is clearly visible in the role given to curators in the selection process of the galleries, in the proposals of artists, and in the attention of the fair for curated booths. These precious consultants are also involved in identifying in the fair to be awarded with special prizes, or in participating to initiatives such as the Walkie Talkies, informal conversations between curators or curator and collector, amidst the booths.
Further, the fair's distinct identity and its force of attraction echo throughout the entire city of Torino, as seen in the collaborative activities with the many museums in the city and in Artissima's special initiatives.

This year, Artissima presents a parallel project, specially conceived by the German artist Thomas Bayrle for an unusual venue: Torino Airport. In a site-specific installation, the artist transforms the Baggage Claim area of the airport into an unexpected exhibition space.
Yet again, Artissima proves itself as a unique project of its kind, able to combine curatorial quality with a dynamic approach that is forever evolving. 

WHAT'S NEW IN 2016
Dialogue, the new section of Artissima, presents booths featuring a maximum of three artists in a coherent and curated project.
 
New Entries, for the first time, the section devoted to emerging galleries is reunited in a compact and independent space at the entrance to the fair, highlighting Artissima's commitment to the work of the younger generations.
 
PER4M, now in its third year, has evolved into an articulated performance programme, curated for the first time by the Dutch art collective If I Can't Dance I Don't Want To Be Part Of Your Revolution.
 
In Mostra, an exhibition project curated by Simone Menegoi, entitled 'body.gesture.posture', revolutionises the format of this annual show by introducing this year, alongside works from the leading museums and foundations of Piemonte, also important loans from private collections.
 
Flying Home, a special project for Artissima 2016 made in collaboration with Torino Airport | Sagat. This site-specific installation by Thomas Bayrle proves the fair's ability to contaminate with contemporary art the most unexpected locations.
 
What is Experimental, a series of talks curated by Stefano Collicelli Cagol featuring curators of international non-profit or institutional spaces in debate on this topic.
 
Mutina Project 'This is not a Prize', the seventh prize awarded at Artissima and presented for the first time at the 2016 edition, consists in Mutina's support of future projects by the selected artist.