Attenzione: alcuni musei, gallerie e luoghi espositivi potrebbero essere temporaneamente chiusi al pubblico.
Ars Viva 2013/2014. Truth/Reality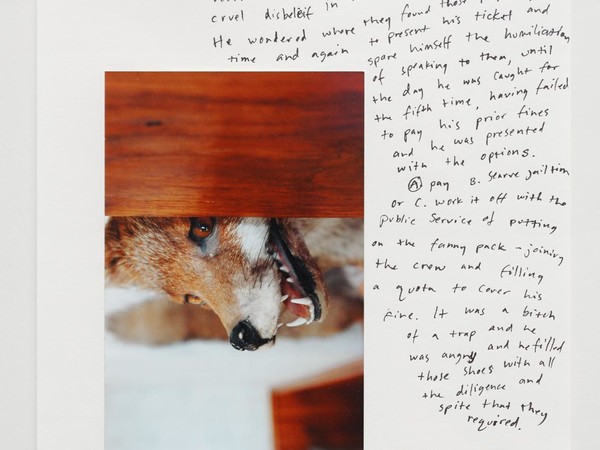 From 25 Giugno 2014 to 07 Settembre 2014
Place: GAM - Civic Gallery of Modern and Contemporary Art
Address: via Magenta 31
Times: from Tuesday to Sunday 10 am - 6 pm
Responsibles: Anna Musini
Ticket price: full € 10, reduced € 8, free till 18
Telefono per informazioni: +39 011 4429518
E-Mail info: gam@fondazionetorinomusei.it
Official site: http://www.gamtorino.it/
The GAM - Civic Gallery of Modern and Contemporary Art in Turin is the first Italian museum institution to present from June 25 to September 7, the winners of the 2013/2014 award ars viva Fine Arts Prize.
The award, which each year involves the participation of international institutions and museums within the jury, is assigned by Kulturkreis der deutschen Wirtschaft im BDI eV (Association of Arts and Culture of the German Economy at the Federation of German Industries) to artists under 35 years living and working in Germany. Among the past winners Sean Snyder, Omer Fast, Lothar Hempel, Keren Cytter, Mariana Castillo Deball, Robin Rhode, Tris Vonna Michell.
Winners 2013/2014 are Björn Braun (Berlin, 1979), John Skoog (Malmö, Sweden, 1985) and Adrian Williams (Portland, Oregon, USA, 1979). The three artists were invited to participate in a traveling exhibition that takes place in three prestigious institutions musealicon based in Germany and abroad. This year the museums involved are the GAM, the Neues Museum Weimar and the MMK Museum für Moderne Kunst Frankfurt am Main.Ciascuna of the three exhibitions had an independent development, and is the result of a close collaboration between the artists in the exhibition and museum curators.
The exhibition at GAM, edited by Anna Musini, starting from the theme Truth / Reality offers the idea of ??a story that can be read in two directions, as in a circle, in which the beginning and end coincide. A story that provides suggestions and details of everyday life: something at the same time so special and so universal that it can be perceived as a truth that can belong to everyone or can bring forth the feeling of a real experience, an awareness or a shared thought. Habits and rituals of the human and natural world are placed in a delicate dialogue, ironic and poetic, stirring differences and similarities.
On the occasion of the exhibition Wednesday, June 25 at 17.30 there will be a performance of "Once Removed" by Adrian Williams. The performance, which is part of the exhibition is organized in collaboration with the Conservatory of Music Giuseppe Verdi in Turin and with the participation of the actress Irene Zagrebelsky.
The catalog accompanying the exhibition is published by Hatje Cantz.
SCARICA IL COMUNICATO IN PDF