Attenzione: alcuni musei, gallerie e luoghi espositivi potrebbero essere temporaneamente chiusi al pubblico.
SupaVenezia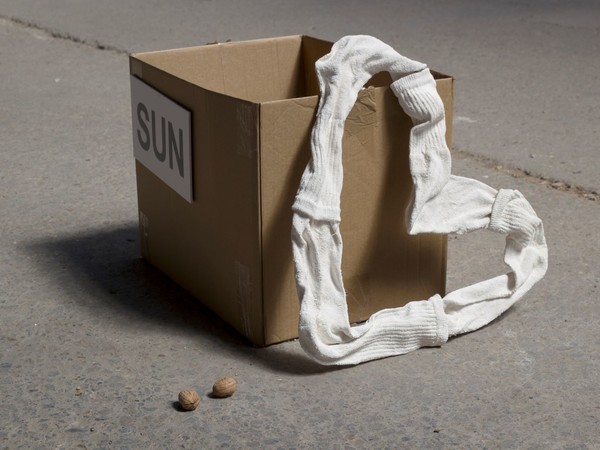 From 31 Agosto 2022 to 25 Settembre 2022
Place: A plus A gallery
Address: Calle Malipiero 3073
Responsibles: Studenti della School for Curatorial Studies Venice
Official site: http://www.aplusa.it
"SupaVenezia", by London-based artist Sarah Staton, will arrive in Venice, Italy, in September 2022. This ever evolving, store as exhibition-group show, promises to bring an exciting and fresh perspective on the practices of art consumption in this city-specific iteration of her critically acclaimed exhibition series, "SupaStore". The "SupaStore" series, an evolving project, was established in 1993, with its first edition "SupaStore93", on Charing Cross Road, London. Subsequently, SupaStore has reached over two dozen international destinations, including New York ("SupaStore Luxe" - 1996, SupaStore Noir - 1997), Bregenz, ("SupaStore in the Mountains" - 1998, and Vienna, Austria, "SupaStore Sleep" - 2014), Berlin ("SupaStore Tina" - 2015), Lithuania ("SupaStore NIDA" - 2020), and most recently South Korea ("SupaStore Pressure Drop" - 2021). Throughout its global tenure the show has exhibited world-renowned artists including Andy Warhol, Jeff Koons, Damien Hirst, Chris Ofili and Fiona Banner. SupaStore, as a curatorial project and an event based artwork in itself, explores the practice of shopping as a social, communal, political and economic activity, while questioning the neo capitalist mechanisms of today's art market. Primarily offering multiples and editions, Staton invites the audience to reconsider ideals of exclusivity and authenticity.

Via the lens of consumer culture, "SupaVenezia" highlights new perspectives on analyzing the changing faces of an ancient city through the mechanisms of commerce, and marketing, and by reading Venice as a brand operating in the larger machine of global capitalism, it explores what the city has to offer, for whom, and for what purposes. "SupaVenezia" aims to take a deeper look into how history, tradition, culture and art become raw materials for the brand to process, package and present in order to achieve its market objectives. As an official event for 2022 International Glass Week, and in conjunction with the 59th Venice Biennale, SupaVenezia will be open to the public from September 1 - 25, hosted by A Plus A Gallery in collaboration with the 2022 summer cohort of the School for Curatorial Studies.

"SupaVenezia" uses the lens of consumer culture to highlight new perspectives on analyzing a city. By reading Venice as a brand operating in the larger machine of capitalism, it explores what the city has to offer, for whom and for what purposes. Adopting a critical approach, the show underlines the patterns of production and consumption that sustain this brand. While looking in-depth into how history, tradition, culture and art become raw materials for the brand to process, package and present in order to achieve its market objectives.

We start with the question of 'what is a city?' A city is a large town. A geographical region that can be identified through coordinates of longitude and latitude on a map. It is "a place where many people live, with many houses, stores, businesses" as defined by Cambridge dictionary. A city is also an idea, a concept, a feeling. It emerges by the way it is described in literature. In the ways it is historicized in mystics and myths. The ways it is romanticized in poetry and painted in visual culture. It is this "idea" of a city that identifies it as more than a mere settlement. That makes it possible to forge emotional connections and sentimental bonds with its inhabitants. That become sites of aspirations, objects of desire, and subjects of dreams for those who have not seen them. The "idea city" is not just a fixed point on a map but a living, breathing, pulsating entity in itself. In the age of globalization and hyper capitalism each city can also be seen to be functioning as a brand. The way that it presents itself and competes with others in the larger global structures of the world. With a tourism industry of approximately 20 million tourists a year and a history dating from 6th century, Venice is the perfect example for illustrating how the 'brand city' operates.

How the rich "idea" of Venice, its living spirit is used as raw material for commodification and marketing for global consumption to such an extent that in recent times it has become difficult to sustain its demand. This commodification can be observed in every aspect of the city; in every aerial photograph of the city which makes it look like a setting out of fairytales, in videos of gondola rides that makes it feel like the ultimate destination for romantics, in access passes, tickets, day trips, and advertisements for monuments and art exhibitions that establish Venice as the center of history and art, in every poster, postcard, bookmark, painting that depicts a sun set on the Grand Canal, every fridge magnet, every decorative masque, every tote bag, every t-shirt, every souvenirs that allow the memory of Venice to be owned. It is reproduced in every picture a tourist takes, every selfie they click which reiterates moments in Venice as special. This "brand city" hence emerges through the production and consumption of a long list of commodities: history, culture, art, traditions, heritage, memories, moments, experiences, emotions. 'Venice' is a whole that is commoditized in multiple forms. "SupaVenezia", through the impactful setting and iconography of a superstore critiques this topic of 'cities as brands' and the dynamic of commoditizing experiences and identities. By incorporating the works of a diverse range of established and emerging artists in an overtly relatable shop setting, the exhibition raises questions as to what is being sold to the people. How is the value of a commodity negotiated? Why do people buy certain things? Through these concerns the exhibition further challenges practices of owning and collecting by exploring the relationship between tangible; objects, art, artifacts and the intangible; memories, moments, experiences. How does a fridge magnet encapsulate the experience of Venice? How does a saved exhibition ticket take you back to the gallery? How does one artwork speak to you more than the other? Supa Venezia is a dialogue with each individual that compels them to raise and address such questions while rethinking and reconsidering their own consumption of 'Venice'.
SCARICA IL COMUNICATO IN PDF