Attenzione: alcuni musei, gallerie e luoghi espositivi potrebbero essere temporaneamente chiusi al pubblico.
National Gallery of Ancient Art of Palazzo Corsini
Trastevere, Gianicolo, Testaccio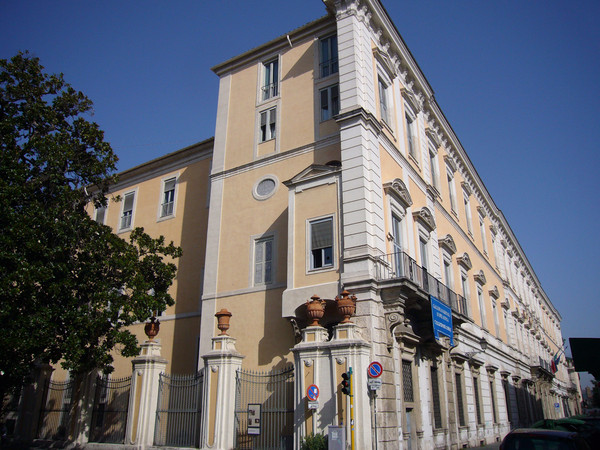 Address:

Via della Lungara 10

E-Ticketing WWW: http://ticketeria.it/
Phone#:

06 68802323

Opening: From Monday to Sunday 8.30am - 7.30pm
Tuesday closed
The ticket office closes at 7pm

Price: Full rate € 5, reduced € 2.50 (EU citizens between 18 and 25 years, teachers in state schools)

Free: EU citizens under 18, students and faculty of Architecture, Arts (archaeological or historical-artistic), Conservation of Cultural and Educational Sciences, Fine Arts Academies, employees of the Ministry of Culture, ICOM members, guides and interpreters in service, journalists, school groups with a guide, by reservation, disabled with assistance.
School groups with a guide, by reservation. Disabled with assistance.

From July 2014 admission is free on the first Sunday of each month.

Gallery of Palazzo Corsini + Gallery of Palazzo Barberini full rate € 9, reduced € 4.50 (valid for 3 days)
Transportation: Bus: lines 125, 8, 23, 280

Visit lasts:

1 hour (about)

Services:

The building was constructed, starting in 1736, by Ferdinando Fuga for the florentine family just a few years after the election of Pope Clemente XII (1730-40), expanding the old Palazzo Riario (1511). In 1883, the palazzo was purchased by the Kingdom of Italy, becoming the first italian national gallery. Today it is home, along with Palazzo Barberini, to the Galleria Nazionale d'Arte Antica di Roma, with eight halls, hung tightly with paintings, according to the style of the 1600s, to fill all available wall space with art. The palazzo also hosts the Accademia dei Lincei and, in what was once the park of the Corsini, the Botanical Garden of Rome.

THINGS TO KNOW: From 1659 Riario Cristina of Sweden lived in the palazzo. Today it is still possible to admire the so-called Hall of the "Alcova", where the Queen died in 1689.