Paratissima
San Salvario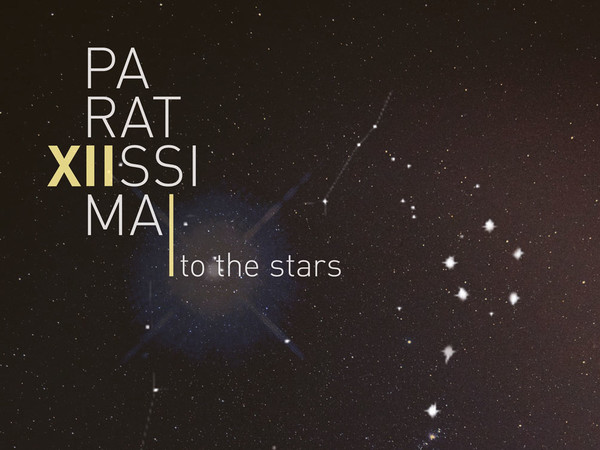 Location: Paratissima
Address:

Torino Esposizioni, Corso Massimo D'Azeglio 15/b

E-Mail: info@paratissima.it
Phone#:

+39 011 2073075

Opening: From 2nd to 6th November
Wednesday, November 2nd: from 6pm to 12pm
Thursday, November 3rd: from 3pm to 12pm
Friday, November 4th: from 3pm to 12pm
Saturday, November 5th: from 12am to 12pm
Sunday, Novembrer 6th: from 10am to 10pm
Price:

Daily ticket €3, subscription 5 days € 5, under 18 free.

Transportation: Metro stop NIZZA
Stop 2062 TORINO ESPOSIZIONI: line 67
Stop 1139 D'AZEGLIO: line 42
Stop 786 DONIZETTI: line 18
Stop 628 GIURIA: line 16CS
Stop 611 GIURIA EST: lines 16CD, 9
The twelfth edition of Paratissima will take place at Torino Esposizioni from the 2nd till the 6th of November 2016.

472 artists took part in last year's edition, attracting 47.568 visitors in 5 days. Paratissima was originally intended as spin-off event of the international contemporary art fair Artissima, but in a few years time it has become one of the most important events in the national art scene. The artists taking part in Paratissima are emerging creatives such as painters, sculptors, photographers, illustrators, fashion and industrial designers and film directors that still aren't part of the official artistic circuit. The event is also open to those established artists who are willing to get involved in a dynamic environment aimed at a vast audience.

Paratissima is subdivided into sections dedicated to design, fashion, photography, street artists and emerging contemporary art galleries. Educational areas and workshops are key elements that ensure an active participation and a connection between the public and the young artists during the five-day-long event.
Paratissima also organises a series of events, as well as various collaborations with other companies or associations, special projects that are considered important for their high quality level and collaborations with exhibitions hosting internationaly renowned artists.

For the twelfth edition of the event we want to take you in a special journey of discovery.

PARATISSIMA 12 IS….TO THE STARS.