Attenzione: alcuni musei, gallerie e luoghi espositivi potrebbero essere temporaneamente chiusi al pubblico.
Da Fiore
San Polo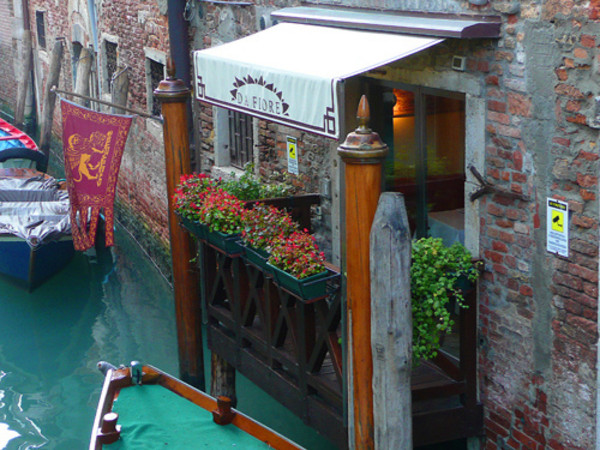 Address:

San Polo, 2002

E-Mail: info@dafiore.net
Phone#:

041 721308, (fax) 041 721343

Opening:

Lunch and dinner. Closed on Sundays and Monday morning.

Transportation:

Lines 1, A, N (stop S. Stae). Linees1, N (stop Rialto Mercato). Line 1 (stop S. Silvestro).

Services:

This traditional trattoria was established in 1871; its menu offers a traditional cuisine interpreted and revisited in a modern style, with a special focus on typical dishes and local wines, fresh and seasonal products, festive dishes. All in the name of authenticity. The most appreciable characteristics include friendliness, the excellent quality of the products, the warm and homey atmosphere of the two very cosy and welcoming rooms. Advance table bookings are recommended, especially if you wish to book a terrace table overlooking the canal for a romantic dinner.
Campo dell'Angelo Raffaele, Dorsoduro 1722