Attenzione: alcuni musei, gallerie e luoghi espositivi potrebbero essere temporaneamente chiusi al pubblico.
Palazzo Massimo alle Colonne
Historical Center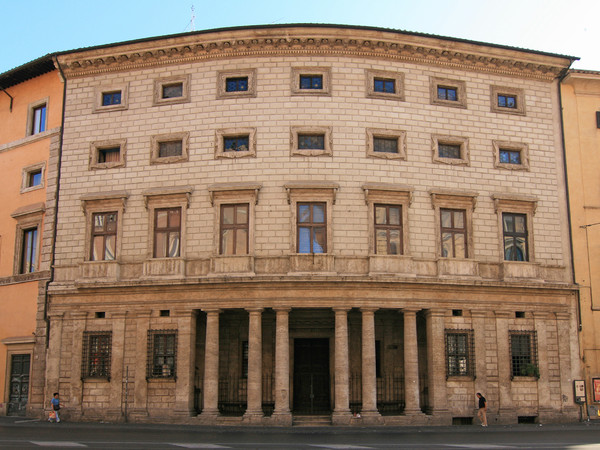 One of the roman masterpieces of Baldassarre Peruzzi, built in 1532, renovating the palazzo from the 1400s of the Massimo family. It was built on top of the Odeon of Domitian, of which a column remains at the back of the building. Peruzzi was called upon to repair damage to the building from the Sack of Rome and the architect, besides expanding the complex, moved the facade, placing the columns from which the building gets its name, on the opposite street. The interior contains frescoes by Daniele da Volterra depicting the Life of Fabio Massimo, considered an ancestor of the family.
THINGS TO KNOW: On 16 March 1583, the so-called "miracle di San Filippo Neri" took place here. The saint brought the son of Prince Fabrizio Massimo back to life for several minutes, who died without a priest on hand, so that he could confess his sins to the saint. For this reason, the palazzo is open to the public every year on 16 March and is also called "the palazzo of the miracle".