Attenzione: per decisione del Governo tutti i musei e le mostre in Italia sono temporaneamente chiusi al pubblico.
Bolivian Pavilion - Essence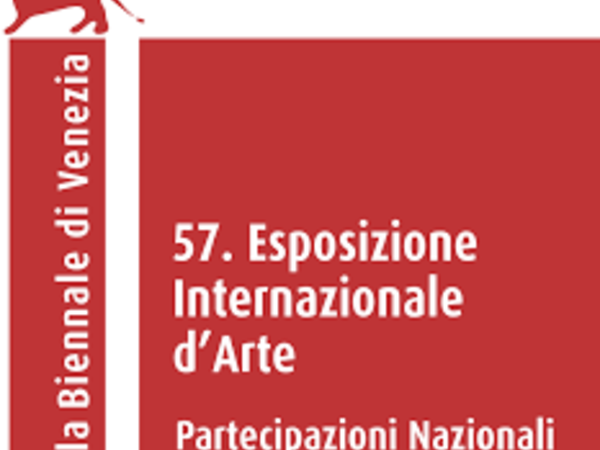 Dal 13 Maggio 2017 al 26 Novembre 2017
Luogo: Scuola dei Laneri
Indirizzo: Santa Croce 113/A
Orari: 10-18
Curatori: José Bedoya Sáenz, José Bedoya Sáenz, Juan Fabbri, Gabriele Romeo
Sito ufficiale: http://www.labiennale-bolivia.org

The conflicts of the 21st century are indisputably a reaction to the deep crisis of humanism and a consequence of the concepts that have sustained the current civilising paradigm dominated by modern thought and positivism; Two forms of thought that by splitting life and knowledge in isolated spheres have ended up establishing insurmountable asymmetries in the development of the different areas of human activity and existence.
It is in this context, as a result of an exercise of introspection, that humanity seeks to return to it's essence, to the starting point that characterises us as humans, to propose alternatives for future life on this planet. Art, in its essence, stripped of centralism and of the preconceptions of modernity has become a dynamic space, reactive and rich in multiplicity of visions, from where human beings can have dialogue and build mutual knowledge.It is a space devoid of cultural, political, social or economic frontiers, in which all knowledge converges to rescue humanism.
In Latin America, the unprejudiced view of contemporary art makes ancestral cultures - in which the essential is present and based on various world views, ways of relating to nature, life and death and the gregarious spirit of the human species is now meaningful, bursting from the rural sphere to turn in urban areas into expressions of great strength that add to art with undeniable relevance.
Today's society has gained impetus through the expanded and democratised use of technological means, which have not only made continuous connection possible, but have also definitively destroyed walls, borders and any form of entrapment. The new social facet opens spaces of knowledge and exchange from which the established power is constantly questioned, proposals are built from the grassroots, and human issues are shared and ironised. It is in this area where the essential, what makes us unique and at the same time partakers of a common essence, is permanently put into play.
Essence celebrates art as a space in which all the relationships of humans and humanism have been preserved and concentrated, as the essences extracted from the products America contributed to the culinary world. The proposals of our artists carry an inevitable burden of conflict, but does not leave out humour, freedom and utopia. They invite us to re-read different areas of contemporary reality from Bolivia.
José Bedoya

José Bedoya Sáenz, was born in La Paz - Bolivia on 23 September 1958. He graduated from the National Academy of Fine Arts "Hernando Siles" in La Paz in 1983, where he specialised in Painting. He then went on to study Education Sciences at the Universidad Mayor de San Andrés with a focus on Popular and Alternative Education and is an Honorary Professor at the Diego Quispe Tito School, Cusco.
He taught Painting and Creative Thought between 1990 and 2006 and was Director of the National Academy Of Fine Arts "Hernando Siles" in La Paz, between 1996 and 2004. General Director of Cultural Promotion of the Vice-Ministry of Culture from 2004 to 2006. From 2007 to March 2016 he was the curator of Collections and Exhibitions for Republican and Contemporary Art in the National Museum of Art. He currently holds the position of Director of the National Museum of Art, in La Paz, Bolivia.
He has been a consultant for Expression and Creativity in Educational Reform for various projects. Highlighting programs dedicated to Intercultural education in rural areas.
He is one of the founders and has been director for eight of the International Art Biennial SIART - Bolivia Since 1999. Notably he was co-curator with Justo Mellado Pastor from Chile in the seventh version of the Biennial SIART - Bolivia 2011 'Dialogues in complexity'. He was also the co-manager of the eighth Biennial SIART - Bolivia 2011.
He has been curator of the project 'Young Art Expresarte' 2010 - 2011 and member of the curatorial events team 2013 -2014.
He has been invited as a curator and jury member in projects within Bolivia and abroad. For Example, the International exhibition 'Living Well' 2015 - 2018. He is the author of various articles and essays about art in Bolivia, and has participated in various initiatives aimed at the promotion and research in to contemporary art in Bolivia.
Juan Fabbri (curator, artist, visual anthropologist, professor) was born in La Paz, Bolivia, in 1986. He currently works as a curator at the Bolivian National Art Museum and as a research professor at the Anthropology and Archaeology Research Institute of the University "Mayor de San Andres" (UMSA, by its acronym in Spanish). Fabbri completed his Bachelor in Anthropology with the highest distinction for his thesis in the anthropology of contemporary art at UMSA. He finished his masters in Visual Anthropology at the Latin American Faculty of Social Science (FLACSO, by its acronym in Spanish) in Ecuador. Fabbri presented his work at: SIART Biennial (Bolivia), III Latin American and Caribbean Congress of Social Sciences (Ecuador), IV Congress on Latin American Anthropology – (Mexico), "SACO3" Week of Contemporary Art (Chile), Cibercepción Digital Culture Biennial (Bolivia). He won the ExpresArte Young Art Prize and was selected to represent Bolivia at the World Event Young Artist (United Kingdom). As a researcher, Fabbri collaborates with the Chilean Magazine of Visual Anthropology (Chile) and with Post(s) Magazine of the School of Communication and Contemporary Art – USFQ, by its acronym in Spanish – (Ecuador). He has written about indigenous art in contemporary art; the junctions, links and tensions between anthropology and art; and about the use of indigenous images online.
"(Synopsis 2017)"

Gabriele Romeo (historian, art critic, curator, tv host) was born in Palermo in 1983. After completing his studies at the Institute of Art for Mosaics in Monreale, he attended and graduated with honours from the University of Palermo in Science and Technology of Art. Subsequently he obtained a Master's degree in Contemporary Art History at the University of Bologna. In 2014 he attended the course for curators at the Photography Foundation of Modena. Since 2007 lives and works in Venice, the city where and collaborates with various cultural and curatorial projects for the art collective and social, dealing with studies and research, they focus on visual and contemporary semiotics phenomenology. He collaborates with various publishing magazines, including MEMECULT and is a TV host on Sky 918 inside the ARTE NETWORK schedule. He dedicated lots of time to deepen the evolution of contemporary art in some major European cities: Athens, London, Berlin, Paris. For international cooperation related to culture, in 2015 the Ministry of Culture of the Republic of Bulgaria gave him the highest award for the promotion of culture, conferring the 'Golden Age' (II degree) badge of honour, at the Embassy of the Republic Bulgaria (Rome).

Sol Mateo is a visual artist working in the field of Installation,Photography and Video art. He has participated in exhibitions such as: The Sao Paulo Biennial, Brazil (1994), Cuenca Biennial, Ecuador (1996), Mercosur Biennial, Brazil (1997/2005), Biennial of Havana, Cuba (1997), Biennial of Venice, Italy (1997).
SIART Biennial, Bolivia 2001,2003,2009,2013,2016
ARCO, Madrid (1998) ESTAMPA, Madrid (2000 - 2003), BA Art (2006)
PHOTOAMERICA, Santiago de Chile (2006), BOGOTA PHOTOGRAPHY Biennial, Colombia (2009)
07 SALON OF BERLIN (2010).
He has shown work in museums and galleries across Bolivia and had solo exhibitions in Galeria Pancho Fierro, Lima, Peru (1998), Galerie MAX BECK, Erlangen, Germany (1998), Hotel Orient, Vienna, Austria (1998), De Aanschouw Gallery, Rotterdam, Netherlands (2004) and Colorida Gallery, Lisbon, Portugal (2011). He has also participated in group exhibitions in Spain, the Netherlands, Argentina, Paraguay, Chile, Uruguay and Brazil,Germany.
Sol Mateo also received awards in Painting, Salon P.D.Murillo, La Paz (1980), First Prize in Non traditional Techniques, Salon P.D.Murillo, La Paz (1994), First Prize in Painting, X Biennial of Art, Santa Cruz (1995), First Prize in Printing, Salon P.D.Murillo, La Paz (2003), First Prize at the International Poster Biennial, La Paz (2003), Grand Prize III Biennial SIART (2003), Prize XV Biennial of Art, Santa Cruz (2006) and XIX Biennial of Art Prize, Santa Cruz (2014).
He was curator of the IV SIART Biennial (2005) and currently lives and works in Berlin and La Paz.
Sol Mateo
Installation
The Essence of Art is the Mind.
Sol Mateo updates the concept of colonisation through the questioning of technology and capital as a graphic representation of the colonisation today. One of the challenges of contemporary society is the understanding of identity, which is no longer a static concept, rather a space in continuous movement; an instrument used to effectively address the current "insurmountable asymmetries" of the contemporary world. Intrusion and amazement seem to be part of our daily lives; we reject the intrusion of technology into our lives, and at the same time feel that we are more connected than ever. In the absence of great stories, contemporary identity is volatile, torn, changed, adapted.

Jannis Markopoulos Artist Art and Philosophy
Installations
Markopoulos has been working in the field of installation-art for several years. his installations can consist of small objects and Sculptures as well as a room-sized environment. His enormous outdoor installations have gained the attention of an international art public.
The huge "Sling", created for the 1st International Biennale of Austria 2002, was awarded the second prize. The glowing natural sized latex-horses fastened to the façade of the Italian Embassy in 1998 were just as popular as his works from the cycle "The Binding". Awarded In 1996 he bound a house which was about to be demolished down to the earth with several hundred meters of pink cord.
Another Markopoulos work gained the attention of the artworld in Berlin. The installation "Anthropos" from the psychological project-series "Living Pictures" (installations with people) showed a living human being inside a cage of the Berlin Zoo. Biennial of Dakar Africa, New National Gallery Berlin, Triennale "Tempus Arti 2003", Belgium, "Círculo de Bellas Artes" in Madrid, Old National Gallery, Liverpool Biennale, Casoria International Contemporary Art Museum, Neapel Italy, Bolivian Biennale La Paz SIART Museo National del Arte La Paz Bolivien, Bolivia Espacio Patino Cochabamba Museo, Mediations Biennale Poznan Poland, Art Sonje Center, Seoul, Korea. World Cultural Heritage Zollverein Essen Germany,Mana Contemporary Jersey City New Jersey, 57 Venice Biennale.
The Artist is the creator of Philosophia Art.

Jannis Markopoulos
Installation
Amphibian Spaces speaks of the "social cloister" that distances you from your peers through the overvaluation of the individual above society. With this work, Markopoulos invites to reflect on the split societies in which the fragility of the space becomes manifest.

José Ballivián Artist José Ballivián (La Paz-Bolivia).
Studies:
• National Academy of Fine Arts "Hernando Siles", La Paz.
• Social Communication Sciences, "Saint Andrews University", La Paz.

From 1999 to the present he has made several joint and individual exhibition in national and international spaces. The topics he addresses in his work are; Popular culture, everyday life and the body as a space of resistance. Using as tools: drawing, sculpture, installation, performance and video art, from a contemporary perspective.
Ballivián is an artist of the first generation of neo-conceptualist artists formed entirely in Bolivia. He began his career -at a very important moment of conformation of the circuit of contemporary Bolivian art- making videos in which he placed himself in extreme situations in search of a spiritual transcendence. Ballivián began to experiment in his actions and videograms, works that in words of Ramiro Garavito "point out the political and caustic sense of the hybridization produced by the incorporation of elements and customs of the original Andean cultures, in a westernized city", referred to the anthropological origins of art and culture.
He is currently conducting research on performance, video art and drawing in Bolivia, as an independent curator.

José Ballivián
Sculpture
Based on the costumes of the 'Waka Waka' he will build three structures in the shape of bulls without legs. These will have the masks of the 'Lucha Libre' fighters and inside each bull there will be representations of the different elements: Earth, Water and Milk. The Bull will have the mask of a female wrestler with cow's milk placed inside the sculpture. José Ballivián will use two bulls as a reference the Andean dance of the Waka Waka to proposes that we reflect on the cultural encounters and disagreements. His utopia highlights the impossibility of building a truly intercultural society in post-colonial Bolivia.
The dance of the Waka Waka is a colonial dance, and was created by the Aymara indigenous population after seeing the colonisers arrive with cows and bulls. They created these visual expressions as a way to emphasise the irony of both the bullfights and the controlling rules of the Spanish that were imposed upon them.
After this historical antecedent, Ballivián deconstructs the indigenous tradition and replaces it in a contemporary language - the indigenous utopia of liberating itself from colonial domination, or at least of circumventing it, is refreshed. The tensions created by two heads of wakas, leaving the same body but oriented in opposite directions, is the essence of the project.



SCARICA IL COMUNICATO IN PDF