Evening guided tours around the monuments of Ravenna
Summer nights under the stars of Galla Placidia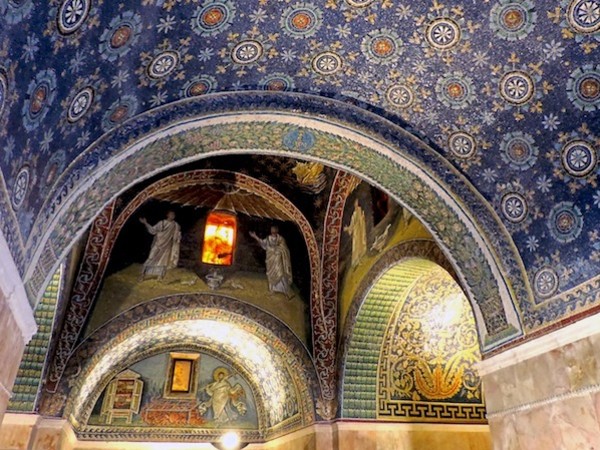 La volta stellata del Mausoleo di Galla Placidia
Ravenna - "Mosaic by Night" is an initiative that will enliven the city of Ravenna throughout the summer , thanks to late openings of some Unesco monuments and archaeological sites. 

Every Tuesday and Friday during the summer, from 9pm to 11pm, visitors will have the chance to explore the Basilica of San Vitale, the Mausoleum of Galla Placidia, the Domus of the Stone Carpets and the Cripta Rasponi-Giardini Pensili with a guide. 

Moreover, every Friday from July 11th to August 22nd at 6pm, the Soprintendenza ai Beni Architettonici e Paesaggistici offers free guided tours titled "Quattro passi nell'arte", allowing people to discover the Mausoleum of Theodoric, the Basilica of St. Apollinare in Classe, the National Museum of Ravenna and the Arian Baptistry. 

The program includes artistic, musical and literary events and initiatives dedicated to contemporary mosaics, plus a video-mapping projection which will be screened from July 21st to 23rd in the Baptistry of Neon.